Our 3D course is setup only for our scheduled shoots. The course consists of 30 target stations laid out on approximately 80 acres of slow rolling hills with varying landscapes. We have a good mix of Rinehart targets ranging in size from a skunk (the smallest) to a moose (the largest). Target stations are well marked with their corresponding target number as are the shooting stakes for the different classes.
Our east clubhouse is used for shooter registration and for serving breakfast and lunch with indoor and outdoor dining areas. The clubhouse is also equipped with his and her restroom facilities. The location of the clubhouse can be seen by returning to our Grounds Map link.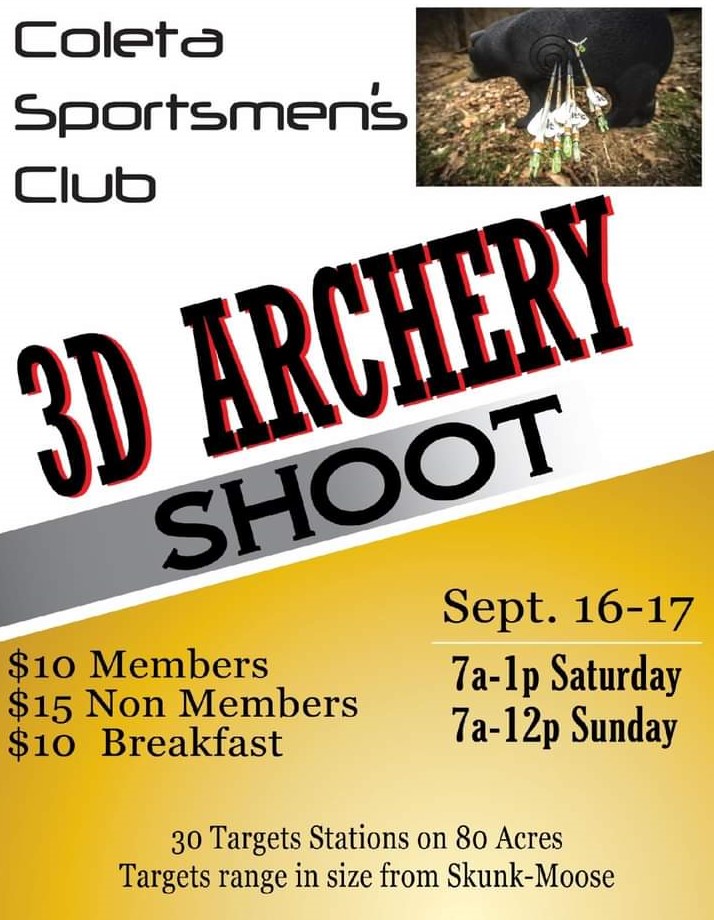 We normally hold two day shoots (Saturday and Sunday) with registration starting at 7:00 AM and ending at 1:00 PM Saturday, 12 PM Sunday.
We hope to see you at our shoots!
Contact for questions:
Jake Amesquita
Levi Lewis
815-441-1148
815-590-8913