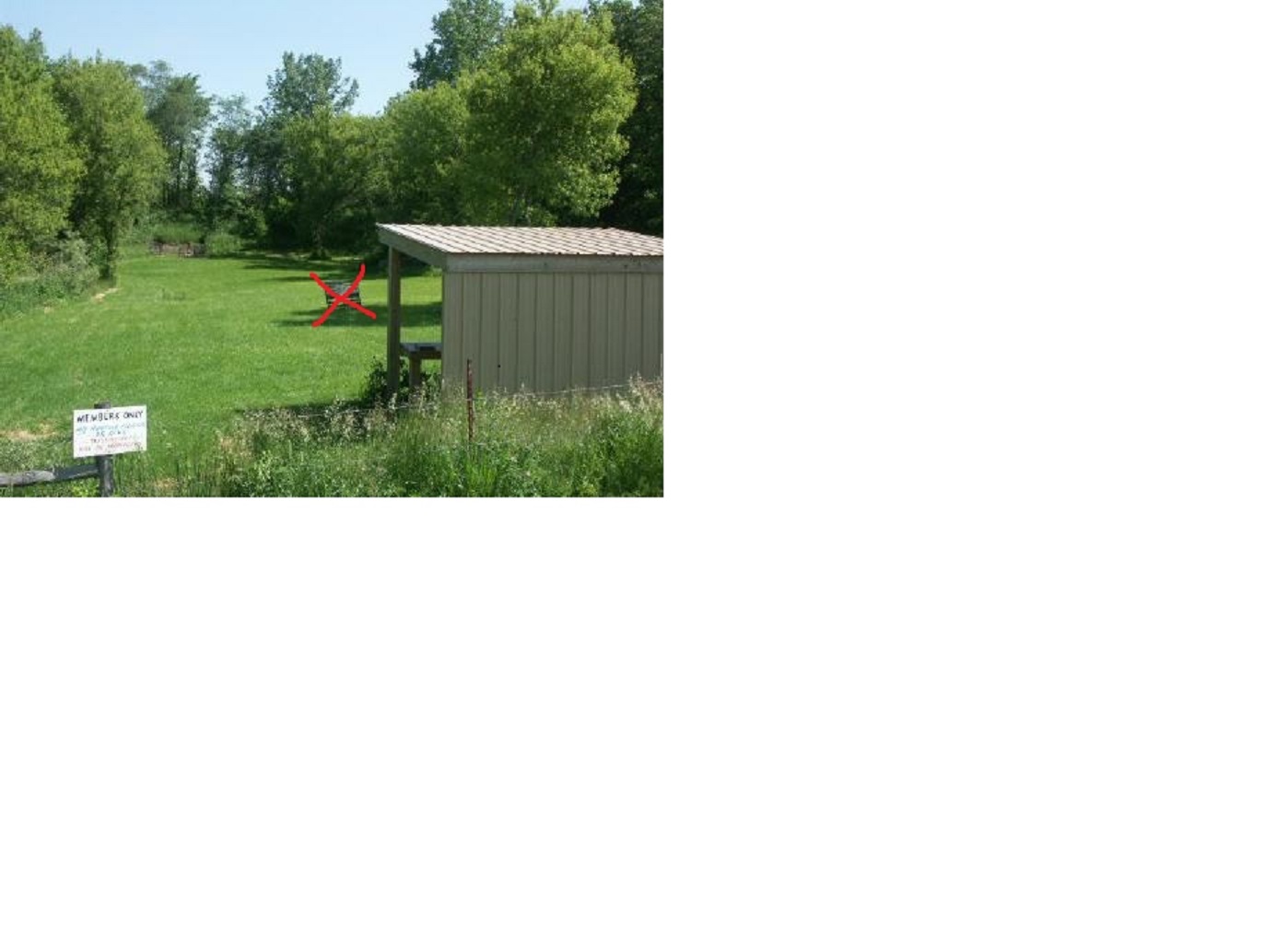 We have a 90 yard outdoor firearm range for members use only.  Our range is primarily used for sighting in and honing marksmanship skills with small bore rifles, small and large bore pistols and slug guns.  Large bore rifles are allowed.  Members are required to place all targets within 10 yards of back stop to prevent ricochets.  A shelter is provided to offer shade and some wind blocking when shooting from 90 yards.
It has been decided not to rebuild the back drop. A few members have tried to rebuild it with different materials but unfortunately those were destroyed the same as the telephone poles and particle board. So you will now need to bring your own target stands to use. Here are two links for suggestions on how to build your own portable target stand:
https://youtu.be/Cp5MRGI3Go8
https://www.youtube.com/watch?v=APZ5EVi1dAs

PLEASE NOTE: The Rifle & Pistol Range is closed during any social events for the safety of our guest. Please watch the calendar for any events before heading to the range.
| | |
| --- | --- |
| Contact if questions: | |
| Kevin Cook | 815-499-3795 |
| Dave Lockhart | 815-499-2025 |